Gold News: Gold On The Rise As The U.S. Dollar Weakens
Gold News
Gold prices gained this week due to the weakened U.S dollar against other major currencies.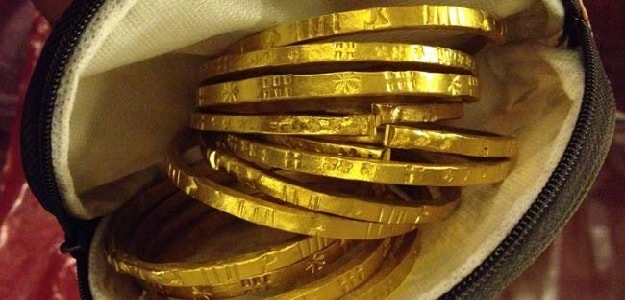 Moreover, gold saw an increase due the the Federal Reserve's dovish stance in march, as they suggested that the central bank would take a slow and caution approach to raising interest rates this year. Usually, higher interest rates tend  to result in gold prices falling, as the falling rates make yield-bearing assets, like Treasuries, more attractive.
The increase in demand for gold by consumer and central bank in emerging markets came mainly from China, as it took advantage of their depreciating local currency versus the U.S. Dollar. Moreover, the upward trend in gold prices can be explained by the fall in gold supply. Gold supplies dropped by 4% in 2015 to its lowest level since 2009, reasoning for this is primarily due to lower mining production and recycling reaching multi-year lows in the fourth quarter.
Bob Haberkorn, a managing director at RJO Futures said "After the last Fed meeting, it doesn't appear they are in any rush to raise rates,".
Silver, platinum and palladium also gained this week. Although, some argue that this is not advisable investment strategy in the long run. Stating that a bet against the American economy is once based on fear and may therefore have adverse impacts on gold prices.